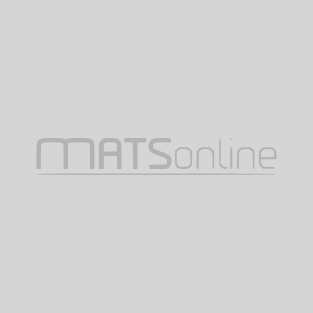 This unique, highly adaptable, modular platform system takes Wearwell's
ergonomic line of products to a whole new level. Literally.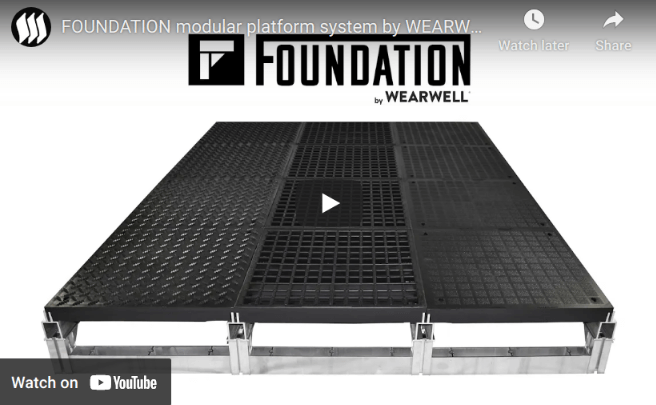 FOUNDATION
Ergonomics is all about fitting your workspace to your workforce. Reaching up, over or down takes a toll on the health of your team and the efficiency of your operation. Putting your team at the proper elevation to the task at hand is critical. Foundation provides all the stability of traditional platforms, but at the fraction of the costs. Your industry is one in motion – constantly evolving. You need a system that will easily adapt with the times. Reduce costly downtime and extend the use of your elevated workstations with Foundation by Wearwell.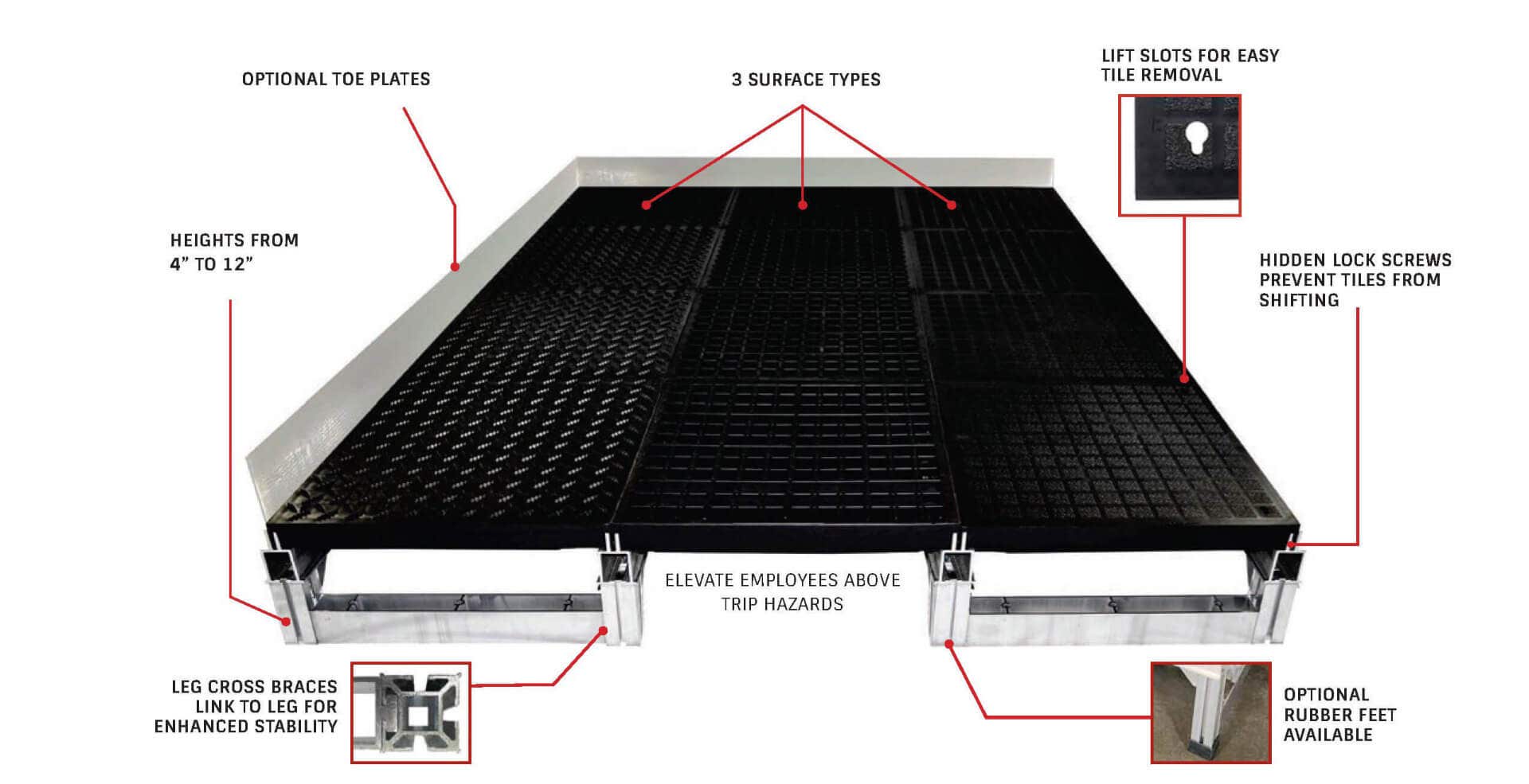 Platforms that Perform!
SAVE TIME
FOUNDATION is a modular platform system engineered to deliver all the strength and stability of traditional platforms, but in a fraction of the time. Time is money! From start to finish, FOUNDATION is hassle-free spend less time planning, budgeting, purchasing, installing!
REDUCE COSTS
FOUNDATION platforms are an economical choice vs. other homegrown methods for designing and installing platforms; it is so versatile that it can easily be disassembled and re-used when needs change. Simple design. Simple installation. Simple maintenance. That adds up to money in the bank.
STAY GREEN
FOUNDATION platforms are manufactured using up to 100% post-consumer recycled polypropylene. All manufacturing of Foundation is in the USA reducing the environmental impact of cross continental emissions. Foundation platforms can be reconfigured As your needs change.
STOP INJURIES
FOUNDATION platforms raise employees to the proper height and elevates them above potential floor hazards. The lightweight but powerful design also makes installation and handling less risky and the FOUNDATION system is compatible with ergonomic matting for even more anti-fatigue benefits.