Take Two Tile-Top Mats and Call Me in the Morning.
In laboratories, pharmacies and medical environments, Tile-Top ergonomic matting is the MVP. Medical professionals around the world trust Tile-Top's smooth, marbleized surface because it's easy to clean and provides relief for aching feet, knees and back.
Beneath the surfaces lies the second essential element of the mat – the sponge. Sponge properties dictate how well the mat will perform in critical criteria such as:
Overall comfort
Longevity in application
Ability to customize
Mat movement on polished floors
Contribution to green initiatives
Price point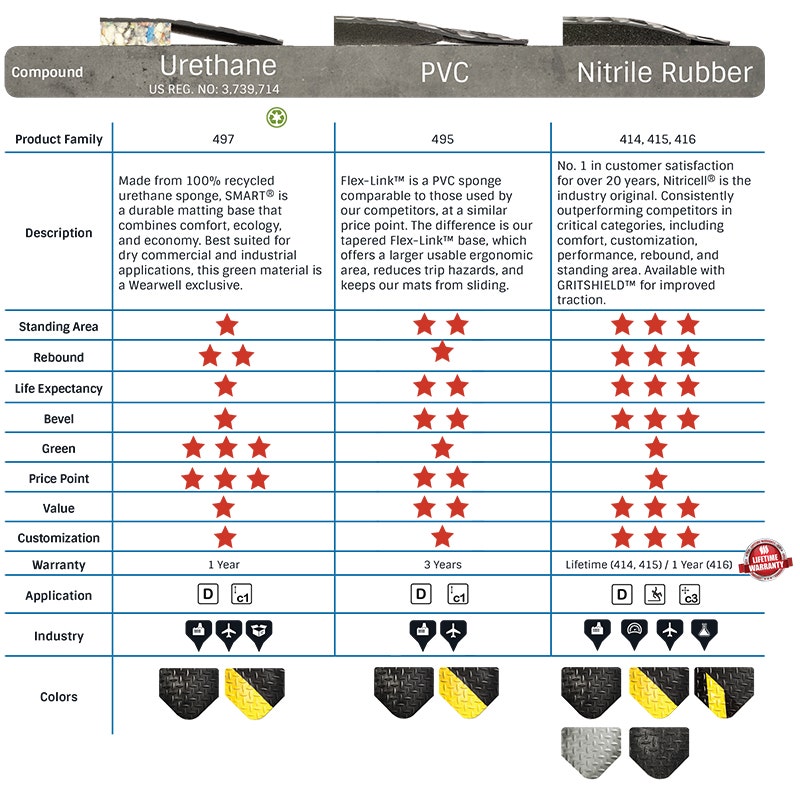 Wearwell offers more sponge alternatives than any competitor, choose the star values that meet your needs.