Bringing Confidence and Expertise to Every Customer
Born in 2018, MATSonline came to life with the purpose of making floor mats and ergonomic flooring simple to understand and easy to buy. In the market today, with so many choices, types, work environments, and requirements, it's a plain fact that choosing the right ergonomic matting and flooring can get complicated. That's why MATSonline is here. Our goal is to reduce the headaches and empower each customer with knowledge and confidence to make the best choices for their business, budget, and work environments.
Proudly Growing with SMBs Across the USA
All along the way, MATSonline has been growing and proudly serving small and midsize businesses with a streamlined approach to choosing and purchasing anti-fatigue mats and ergonomic flooring. Our family owned and operated company is built on long established relationships with the industry's leading commercial and industrial ergonomic flooring suppliers. Working directly with manufacturers plus being in Middle Tennessee in very close proximity to our suppliers means we source and supply our customers quickly and cost effectively.
A Team of Industry Experts
Not only are we close to our suppliers, our small, yet powerful team is a close-knit group of industry experts dedicated to the cause of MATSonline. The operations, marketing and ecommerce teams bring together literally decades of experience in commercial, industrial ergonomic flooring, manufacturing, and distribution. What this means to you? You're in good hands when it comes time to get what you need in anti-fatigue and ergonomic flooring. We're here to help you succeed.
In a nutshell, MATSonline is a straightforward, simpler experience for making your workspace a better place. That's our goal. That's our commitment to you. Thank you for working with us.
Carl Ward
Store Manager, MATSonline.com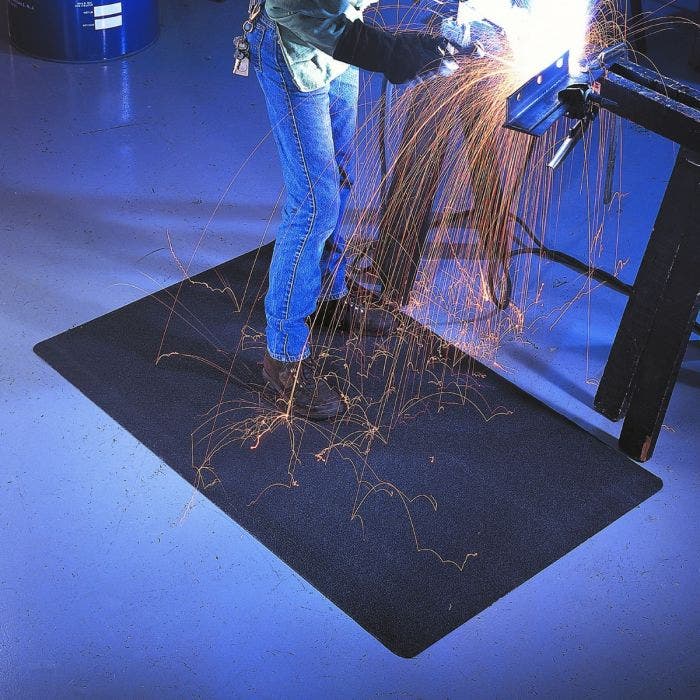 MATSonline features WeldSafe mats and runners by #1 Wearwell brand anti-fatigue and ergonomic flooring experts. Conventional workstation mats with a PVC surface will melt and deteriorate in a welding setting. Learn More about WeldSafe welding mats for high temprature environments.
Featured Category - Entrance Mats