Floor Mats For Contamination Control, Shoe Disinfectant Mats, Antimicrobial Floor Mats
MATSonline is pleased to provide you with a wide-ranging selection of Wearwell brand floor mats, specially designed to help you with contamination control. These anti-contamination floor mats work in every setting; industrial, food processing, commercial kitchens, agriculture, labs, hospitals, medical procedure rooms, pharmaceutical, care facilities, commercial, office and home – for any bio-sensitive facilities. There are several types of floor mats that are used for contamination control.
Anti-microbial floor mats and workstation mats These mats are designed with the underlying sponge and the surface of the workstation mat to inhibit the growth of any harmful microbes, creating a solid anti-microbial barrier while maintaining the anti-fatigue and ergonomic properties of the floor mat
Shoe disinfectant mats use a sanitizing solution that can eliminate contaminants on the surface of shoes and boots. These high-quality rubber sanitizing mats are placed at entrance ways to critical areas and filled with a disinfectant solution. We recommend a germicidal cleaner that contains a pre-measured EPA registered disinfectant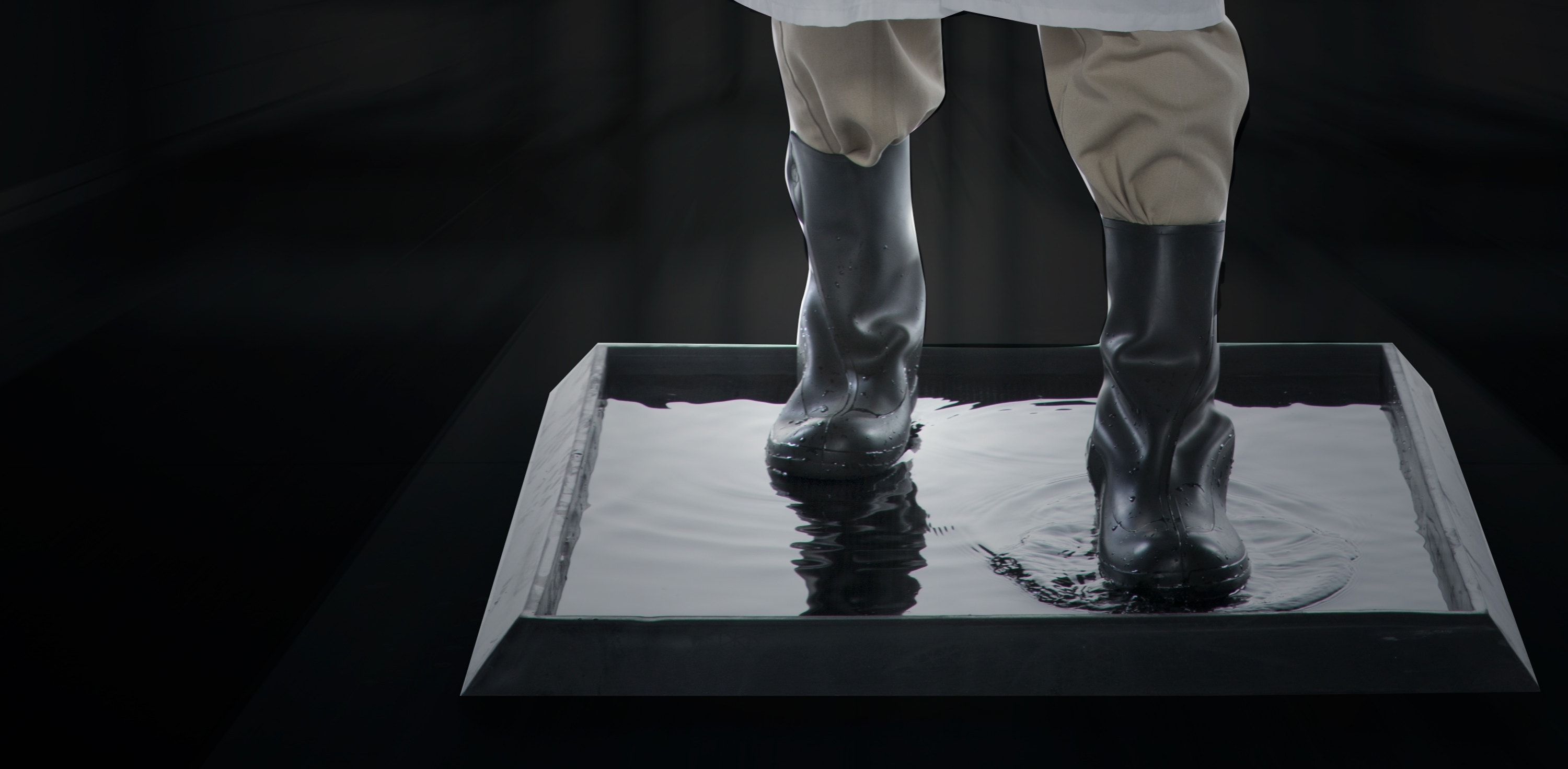 Sanitizing Footbath Mats are floor mats that hold a sanitizing solution in order to eliminate contaminants on the surface of shoes and boots. Use at entrances for more hygienic, cleaner facilities.
Tacky mats like the Wearwell PermaTack mat can eliminate contaminants on the surface and soles of shoes. You'll find that tacky mats are ideal for use in cleanroom environments as tacky mats are made to trap dust and other small debris on the mat.
Rubber scraper mats incorporate rubber scrapers to dislodge contaminants that are located on shoes. Particularly suited for use as an entrance mat, rubber scraper mats help keep people safe and your facility clean.